Is Investing In Condos A Good Idea?
If you are thinking of investing in real estate in Toronto, you may want to consider condos. They are gaining popularity and are cheaper than detached homes, but the rules may be stricter in certain buildings.

Weigh The Pros & Cons
Investing in real estate may seem glorious. You receive extra cashflow each month! But with the pros come cons and it is best to do your research beforehand and talk to your REALTOR®. They should offer their utmost honest and professional advice, especially if you are new to investing in properties.

Pros to renting out a condo:

Lower purchase price than detached homes
Taxes and insurance are lower too
Less repairs and upgrades to make than if you were renting out a house
Amenities that attract to people
Condos are in higher demand in some cities, especially Toronto
Condo board looks after maintenance (snow plowing, cutting grass, repairs on elevator etc.)
Can deduct expenses at tax time (condo fees, insurance, marketing vacant unit, etc.)

Side note: Condo fees are only deductible while the unit is being rented.

Cons to renting out a condo:

Condo fees are involved – the more square footage your unit has and the more amenities the building has, the higher the condo fees will be
Slower appreciation – condo prices do not appreciate as quickly as homes, so reselling could be tough
Could be a lot of rules and regulations involved
Mortgage rates on condos may be higher (if you pay a higher down payment, you may be able to avoid higher interest rates)

Hire A Local REALTOR® & Lawyer
Not only should you hire a local real estate expert who knows the neighborhood you are looking in and who the target market is, but working with a real estate agent and lawyer will be helpful too, especially if there are a lot of rules and condo laws you are unsure of. They can also connect you with mortgage brokers who can help answer all your financial questions, since some condo boards will require a higher down payment.

Find Out The Rules & Restrictions
Each building will have different rules and restrictions, including how many units in the condo building can be rented out. Your real estate lawyer should be able to help you understand all the rules involved. If you would like to update the condo before tenants move in, there are also certain permits you will need to acquire from the condo board before proceeding. You must also ensure your tenants understand, and adhere to, the condo rules outlined because if something goes wrong like damage to the property or illegal activity, you will be the one at fault since it is your unit.

Attract Your Target Market
Different neighborhoods and different condo buildings will attract certain buyers. Age, gender, and marital status will come into play, which is another great reason to have a local REALTOR® market your unit. Make sure you are clearly stating what kind of amenities are included in the building:

Parking space
Locker space
Gym
Pool & spa
Rooftop patio
Laundry room on site
Security
Etc.

Also include what is around the building:

Transit
Shopping districts
Schools
Parks & trails

Potential buyers will love reading everything included with the unit and what is nearby, especially if it attracts to that certain age group.

How Do I Manage My Unit In A Condo?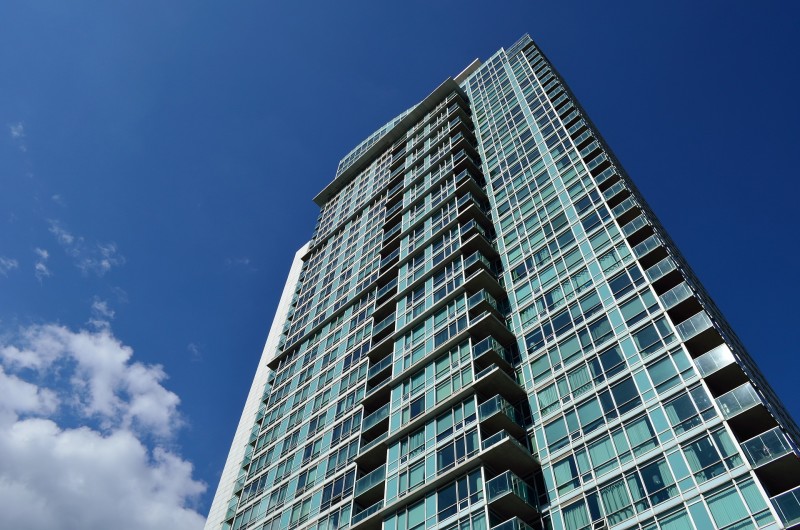 One thing about renting out your condo unit is, even though you become their landlord and their rent goes to you, you are not the one having to worry about inquiries regarding snow removal, cutting the grass, or repairing something – that will be placed through the condo board and their property management company. Although if you would prefer, because you are the owner of the unity, you can ask your tenant to inform you first.
You will also need to clearly state to your tenant the condo fees involved with their rent.

Know Your Location
One of the most important real estate investment rules is knowing your location. Make sure you understand who the target market is in the area, what city amenities are around, and tenant turnover rates. Have a plan in place if you know you will experience vacancies for a long period of time.
You may want to rent to students, or young families, or people who are new to Toronto. Your ideal clientele will help you decide on a neighborhood.
Our agents can help you find what you're looking for:


Agent Name: Brit M. | View Agent Profile>>
Serving Area: East York, Etobicoke, Toronto, Vaughan
"There is no need for you to stress, even during a bidding war or relocating to a new neighborhood, I will take care of everything with my trusted professional services."


Agent Name: Gaelen P. | View Agent Profile>>
Serving Area: Toronto
"I handle all the aspects of renting out your investment condo - from listing it on MLS and many other sites, to vetting potential tenants and ensuring you have a solid tenant and lease in place."


Agent Name: Cynthia Y. | View Agent Profile>>
Serving Area: York, Markham, Newmarket, North York, Richmond Hill, Scarborough, Toronto, Vaughan
"I pride myself on serving clients to the best of my ability and always keeping their best interests at the forefront. Whether you are looking to sell or buy, I am there to answer your questions and help you negotiate the best price possible."